Today TED announced a new brilliant extension to the TED-experience: TEDx. Where x stands for "independently organized TED event". It's my pleasure to announce TEDxAmsterdam!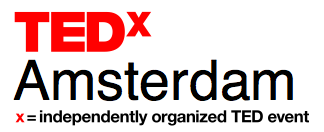 Together with some other Dutch TED-izens I'm planning this event on October 23 November 20 of this year. It will be `a full day of inspiration, top speakers, all time favorite TED talks, food, people and music.`
For me personally, this is just the announcement. I look forward to your input and thoughts on how TED can be best experienced in The Netherlands. Therefore I will organise some meetings and open up a Wiki or Ning page.