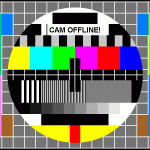 You may have received an "out-of-office" reply from my mailbox. Or you read some where that Jim will not be online for the rest of this year.
Why?
The reason that I've chosen to go offline is because of a research project that I'm involved in. We try to examine the relationship between internet usage and happiness. One of the questions that were raised was: Can you do without the internet in modern society?
How? can I be reached…
Just because I'm offline, it doesn't mean that I've vanished from the planet. You can still call me (+31 6 55196630) or send me a nice hand written letter:
Jim Stolze
P.O. Box 201
3140 AE MAASSLUIS
The Netherlands
When? can we meet …
Friday, 5th of December at Sanoma Uitgevers (Hoofddorp)
Wednesday , 10th of December at Erasmus University (Rotterdam)
Friday, 12th of December at IlseMedia (Amsterdam)
Tuesday, 16th of December at Dauphine (Amsterda)
Feel free to SMS (text message) or to call my cell phone if you want to meet In Real Life on some other date or location.
What? is allowed and what not…
I can't use any equipment that is connected to the internet. No google, no surfing, no email etcetera. My iPhone is going to be looked after by friends.
P.s. You are allowed to comment on this article, but I'll probably read it next year.