I like Informatica. It is an ambitious company that combines a killer product (cloud / data, anyone?) with a clever marketing strategy. That strategy can be summed up in three words: feeding the community.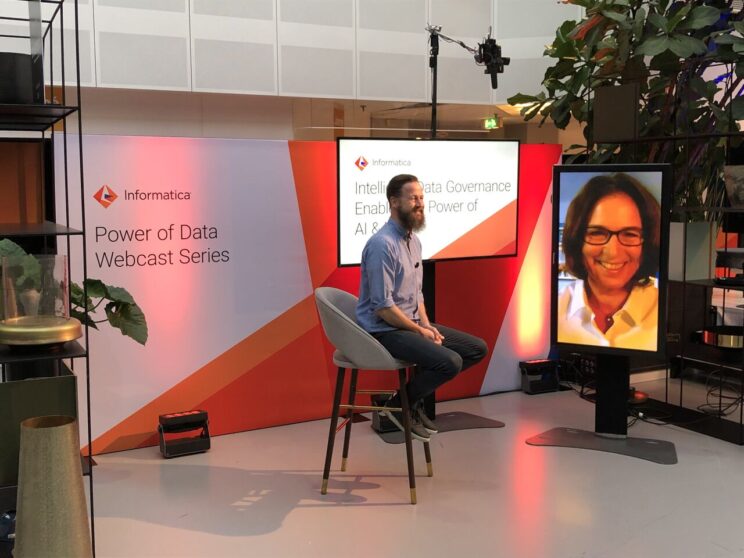 Feeding the community means: connecting data professionals and inspire them to share best practices. There is no better way to become better, than to learn from your peers. So ever since COVID, Informatica decided to pivot their business conferences to a webcast series: The Power of Data.
Earlier this year I had the pleasure to host and present the first batch, but since today you can also register for the new webinars.
Ehm, Okay. But what is it?
The format is "talkshow" but the guests are not in the studio! Instead I sit at a large table, with four large LCD displays on which the guests are "Zoomed In".
Of course the quality of the discussions largely depends on the guests. That's why Informatica has put a lot of effort to get actual clients (enterprises) to open up and be frank about their projects and the hurdles that they had to take. Besides theses client stories, also experts from Deloitte, Snowflake, Capgemini and Informatica chime into the discussion.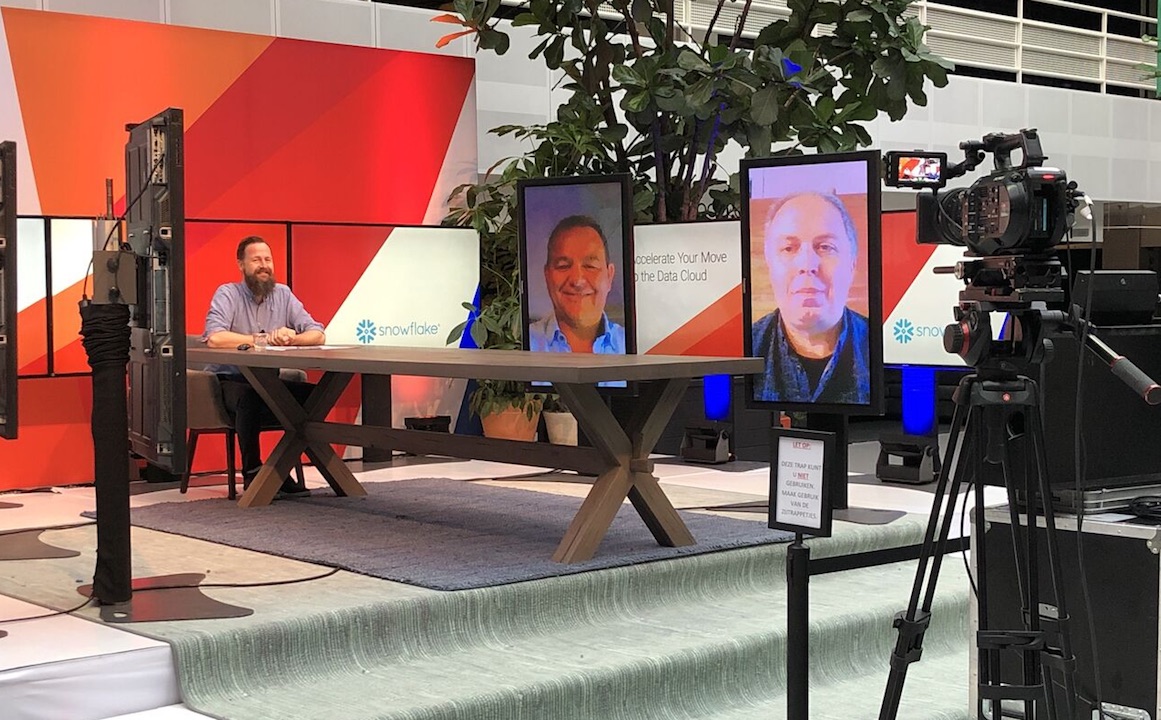 Big thank you to DDG for coming up with the concept!