Eergisteren was ik te gast in het prachtige "Gouvernement aan de Maas" het provinciehuis in Maastricht. Dezelfde plek als waar in 1992 het Verdrag van Maastricht werd getekend. Ik had de eer om dagvoorzitter te zijn tijdens de Global Entrepreneurship Week 2012.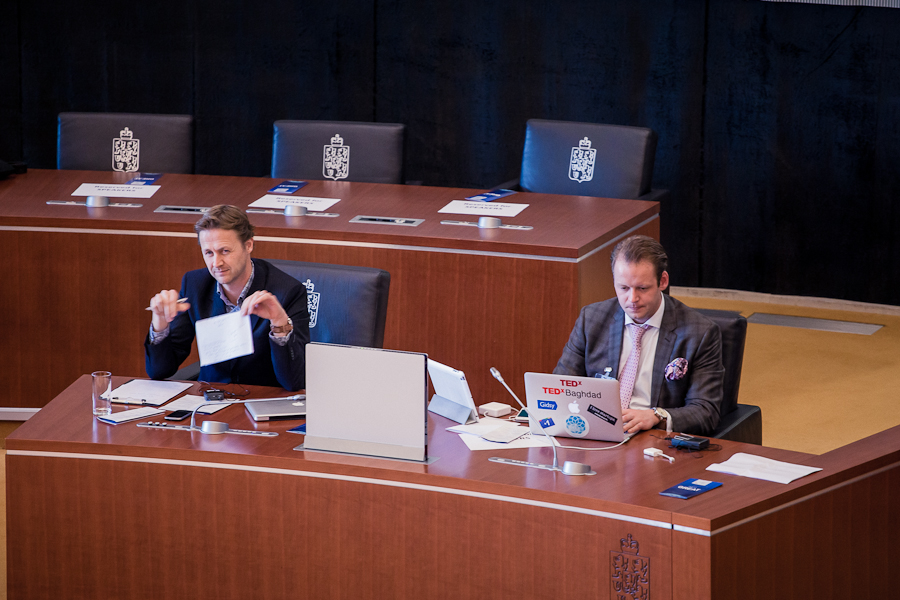 Bert Habets (CEO Nederland) sprak openhartig over de strategie van RTL Nederland. Toen ik hem vroeg of de aanwezige studenten bij RTL moesten gaan werken of vooral voor zichzelf moesten beginnen, koos hij zonder aarzeling voor het laatste. Met een glimlach nodigde hij hen uit om t.z.t. eens bij deze oud-student van de Universiteit van Maastricht langs te komen.
Ook Marc van der Chijs was alumnus van die universiteit. Hij vertelde over zijn succesverhaal in China; Tudou is zoals bekend groter van Youtube aldaar. Marc sprak over de keerzijde van dit succes… in China komt succes je op zijn zachts gezegd niet aanwaaien.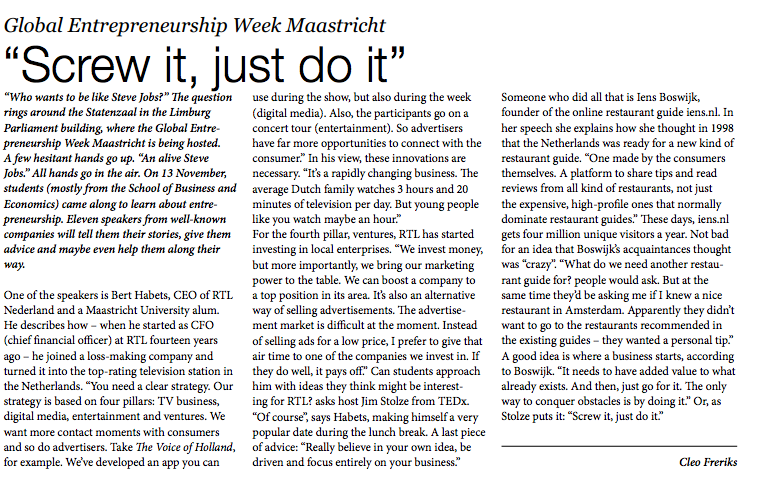 Bovenstaande uitspraak is niet van mij, het is de titel van een boek van Richard Branson. Ik haalde deze quote aan toen ik Iens Boswijk interviewde. Haar advies voor studenten was onverbloemd: laat je niet tegenhouden, doe het!