Een astronaut is iemand die met een schip langs de sterren vaart. Een internaut is iemand die de grenzen van het internet opzoekt en daar verslag van uitbrengt.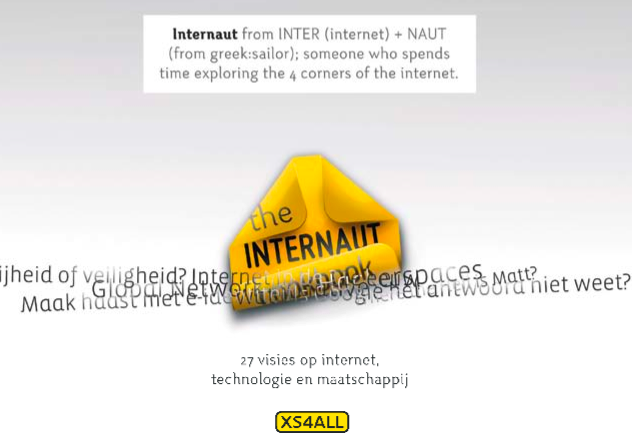 XS4All vroeg 27 internauten om verslag uit te brengen van hun tochten. Het resultaat is een digitaal boek (zelf noemen ze het een app) dat opstellen, ideeën en meningen over belangrijke technologische en maatschappelijke ontwikkelingen bundelt. Over hackers, over de toekomst van TV, over Internetvrijheid, the Internet of Things en nog veel meer.
De app is voor iedereen gratis te downloaden via www.theinternautcookbook.nl. En o ja, ik heb er aan meegeschreven.